ernest cook trust:
owl Evaluation
We have been working closely with the Ernest Cook Trust to develop a robust, standardised and applicable approach to collecting qualitative evaluation as part of their 'Outdoor Week of Learning' collaboration.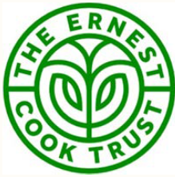 ernest cook trust: owl evaluation
Overview
Lestari worked closely with Ernest Cook Trust's Outdoor Week of Learning programme (OWL) to support a co-design process aimed at producing a practically workable qualitative evaluation approach for partners. To help OWL to strengthen its evaluation approach, we designed and delivered a series of three sessions.
Session 1 was held online and focused on upskilling and knowledge exchange regarding central questions of what storytelling for evaluation is, and how we might go about deploying this in practice – with a focus on outdoor and residential settings familiar to participant and in line with the OWL key focus areas.
Session 2 took place in person at Jamie's Farm in Bath and built on the conversations from the first session by introducing a range of storytelling and qualitative evaluation approaches, alongside preferred outputs. These approaches and outputs were discussed in groups and, following a facilitated process, each group produced a shortlist of approaches which felt robust and practical.
Work then took place to examine the outcomes of this session and to decide on how to develop a set of evaluation tools for partners to use. Consensus emerged around three core tools and approaches: postcards, observation, and a reflective activity.
Session 3 showcased draft materials  and approaches based on this consensus and an online discussion took place in which participants were able to voice their thoughts on each. A broad agreement on the approaches in terms of practicality and robustness emerged, as well as some amendments which needed to occur.
We're continuing to explore ways to work with the Ernest Cook Trust to help implement the qualitative evaluation approaches we have co-designed with their partners. 
Lewis has a very calm and engaging facilitation style and pitched the content and pace of the workshops perfectly for a range of Outdoor Learning Centres with varying levels of understanding and engagement in qualitative research. The whole process was very collaborative and as a result we feel we have come out with some impactful Storytelling tools to move forwards with. Thank-you!